The 96-year-old monarch ended the day by launching "Beacon Lighting", a British tradition of lighting lights in honor of the sovereign.
The first day of celebrations of the 70th anniversary of the reign of Queen Elizabeth II closed Thursday night at dusk with thousands of light signals throughout the UK and Commonwealth countries.
After being hailed on the balcony of Buckingham Palace in London by tens of thousands of people, the 96-year-old monarch ended the day by launching "Beacon Lighting", a British tradition of lighting, from Windsor Castle. light signals in honor of the sovereign.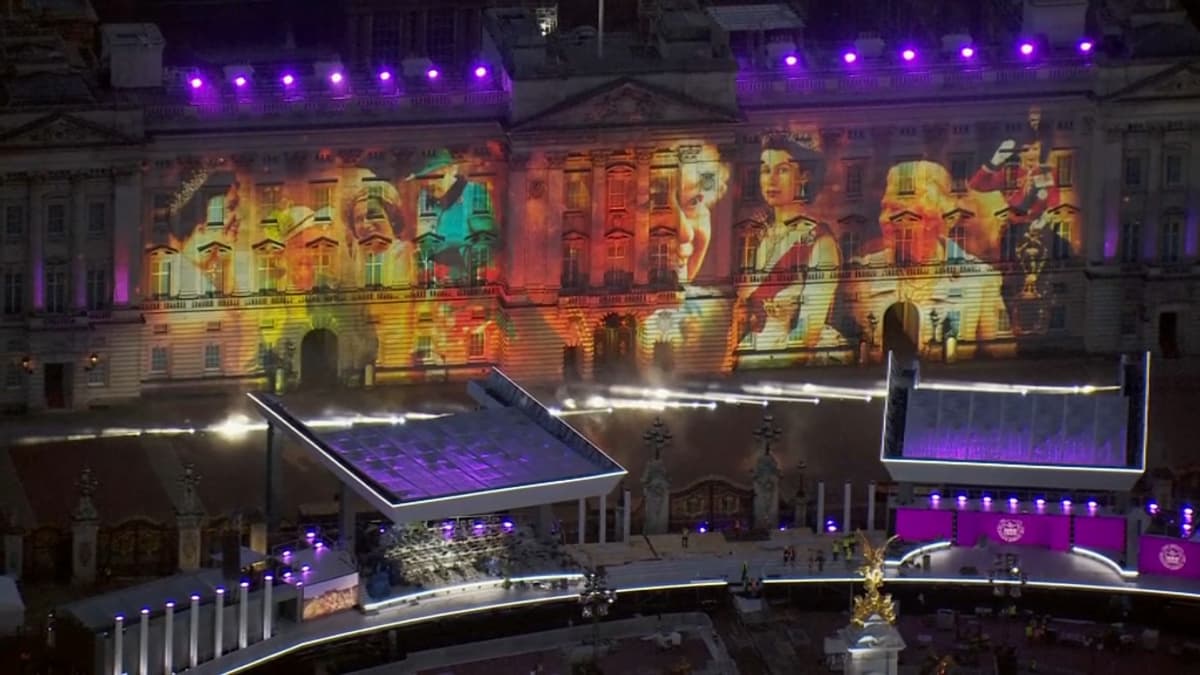 More than 3000 illuminations in the country
Shortly after 9.30pm (8.30pm GMT), in a millimeter ceremony, she touched a small globe of Commonwealth countries with her gloved hand, which instantly lit a huge sculpture representing Buckingham Palace 40 miles away. tree 21 meters high.
More than 3,000 candles, torches or other bonfires are also to be lit across the country, including the top of the four highest peaks of the four nations in the UK, as well as in the Channel Islands. Man and the British Overseas Territories.
Lights must also illuminate the 54 capitals of the Commonwealth on the five continents. Nine bridges across the Thames in London will be illuminated, as will the iconic BT Tower in the capital, as well as several cathedrals in England.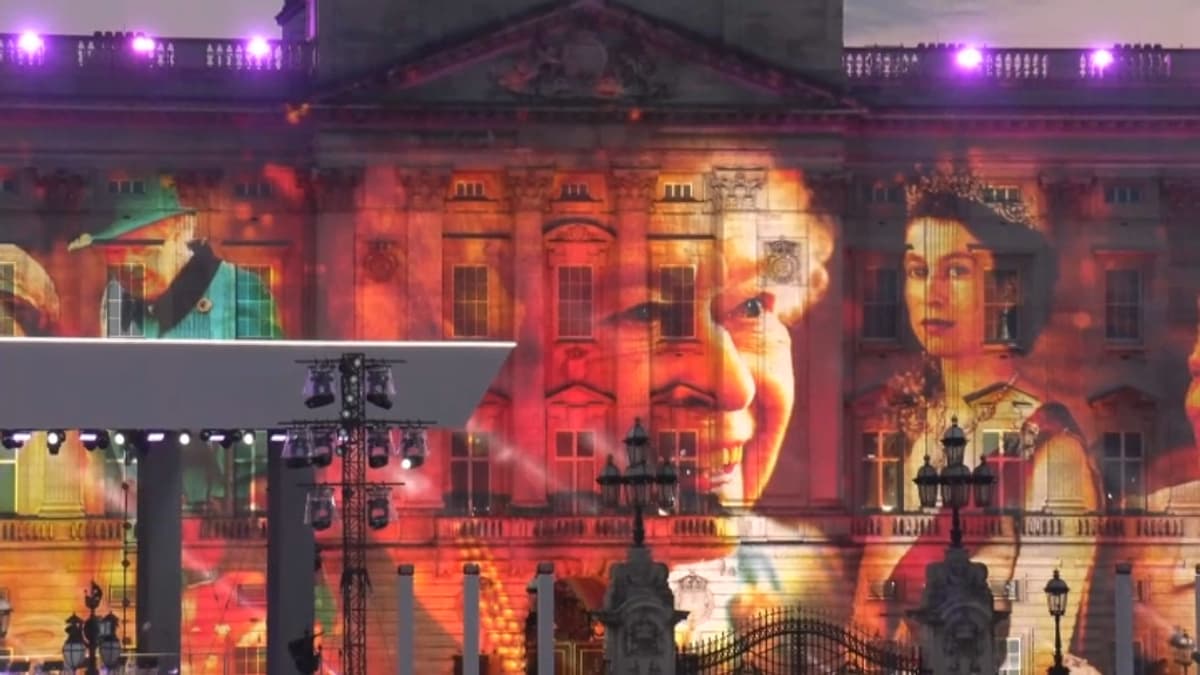 End of celebrations this Sunday
The main light attraction of the night was the sculpture of "Tree of Trees" in front of Buckingham Palace in front of Prince William, the Queen's grandson and second in line.
Made up of 350 trees that have grown in the UK, the sculpture is supposed to remind people that trees are the "superheroes" of cities, according to its architect Thomas Heatherwick.
The ultra-popular sovereign thus concludes the first of four days of celebrations for her platinum jubilee. Earlier on Thursday, she appeared twice on the balcony of Buckingham, first for the annual "Hello to the Colors" military parade and then for the Royal Air Force airstrike, where she was greeted by a crowd. dense.
But shadow on the board, the palace announced Thursday night that the queen, who has been suffering from health problems for months, would miss the celebrated thanksgiving service on Friday at St. Paul's Cathedral, after feeling "some discomfort" on the first day of the festivities.